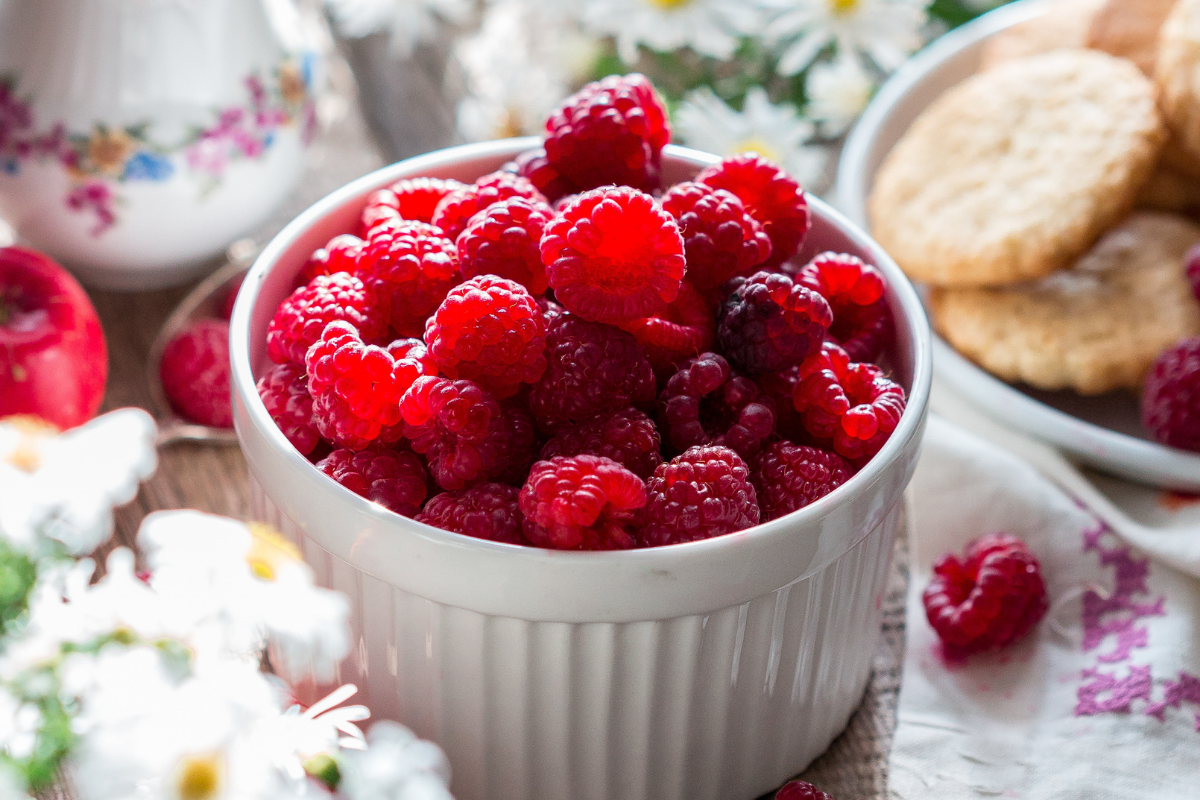 Delicious Fruit to Grow this Summer!
It's satisfying to pick a bowl of fresh berries that you grew yourself. When choosing small fruit plants for your home garden, seek out the varieties best suited to your growing region, and plants that will be productive, vigorous, disease resistant and winter hardy. There are many unique berries and small fruit to add to your garden. Easy to grow and good for you, small fruits begin producing the season after they are planted and by the third year, they are bearing full crops for you to enjoy!
Strawberries are a delicious ground cover. They are excellent to grow in garden beds, or try everbearing varieties in hanging baskets or in containers.
Strawberries enjoy full sun and well-draining soils. Everbearing 'Eversweet' and Junebearing 'All Star' varieties are excellent ones to add to your garden.
Try groundcover raspberries. 'Valentina' and 'Anna' varieties which are low growing with lilac pink blooms in the summer, produce sweet berries in late summer. For tall upright raspberries, try raspberry 'Heritage' or 'Latham', both with heavy yields and large berries. For a unique look, try 'Fall Gold', a large, firm yellow-gold raspberry with excellent true raspberry flavour.
Ever tried growing kiwi? They are a great addition to a garden! Try one of our self-pollinating Canadian hardy varieties, Kiwi 'Issai' or Kiwi 'Jenny'. With their heavy yields and sweet taste, they make for a delicious snack or great addition to desserts.
Growing your own fruits and berries can amount to quite a savings, and you can enjoy nature's bounty at its peak just steps from your kitchen! They can be grown in small spaces in containers on your patio, or in your garden bed.
Try adding a variety of new fruit and berries to your garden this year. They are a tasty addition to the garden, as well as a fun growing experience for children. They will love to see their fruit plants grow and to taste the bountiful, delicious results!
Ask for these varieties and other fruit plants at your local garden centre. Remember to contact them to ask about their shopping options. Looking for a retailer near you? Visit find a retailer.