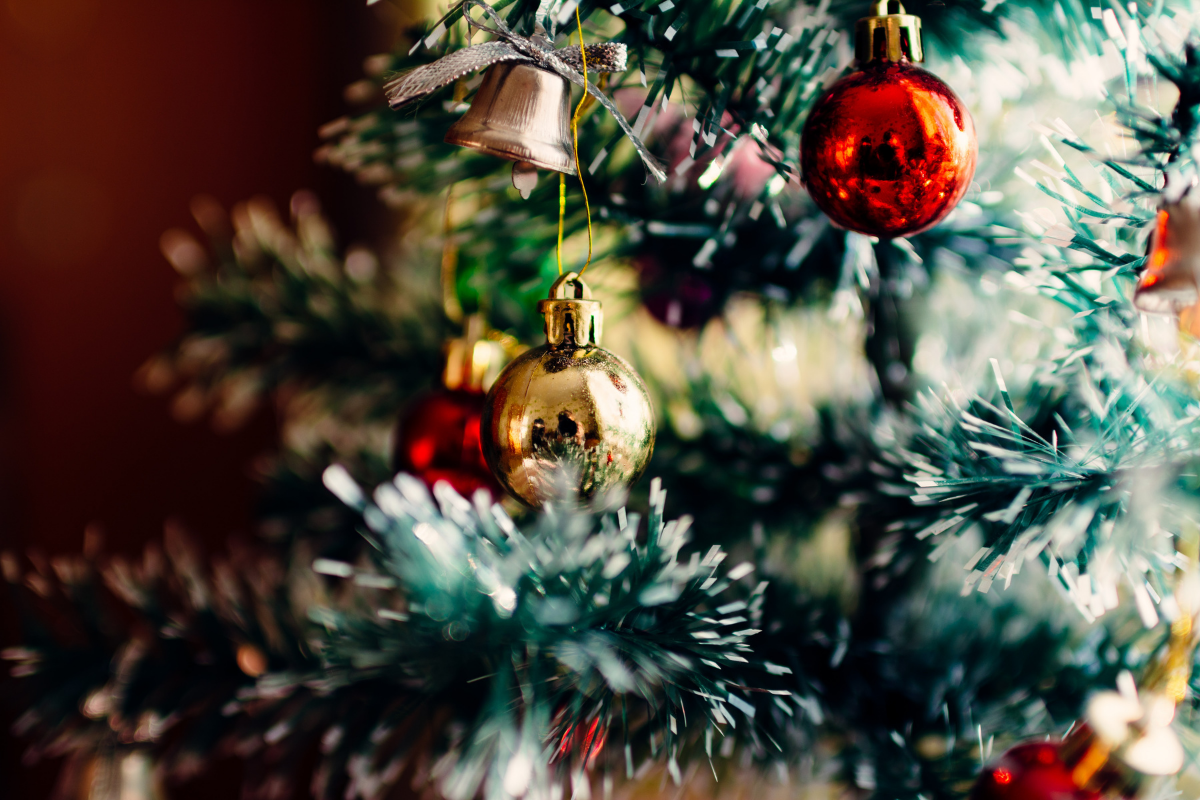 Christmas Traditions with Florissa
The holiday season is here, and there are so many different Christmas traditions that are celebrated! Christmas is a holiday that is uniquely celebrated, and in almost every home you'll find a new tradition no matter where in the world you are.
But what are Christmas traditions around the world? We have searched far and wide, from Christmas traditions here at Florissa, to Christmas traditions in Sweden, and want to share some of the different Christmas celebrations around the world.
Sweden
In Sweden, the Christmas season begins with the famous Yule Goat, also known as the Gävle Goat. This giant straw goat is more than 42 feet high and weighs 3.6 tons! No wonder it's such a popular tradition among the country, and those who visit. The tradition of the Yule goat began hundreds of years ago, in the north of Europe. The Yule goat was said to help deliver presents with Santa Claus. Sometimes Santa Claus was said to ride the yule goat rather than his sleigh! Years later in 1966 the town of Gävle wanted to do something big and fun for the town square, so then came the giant Yule goat! Still to this day you can find the Yule Goat in Sweden and take part in many Yule time celebrations!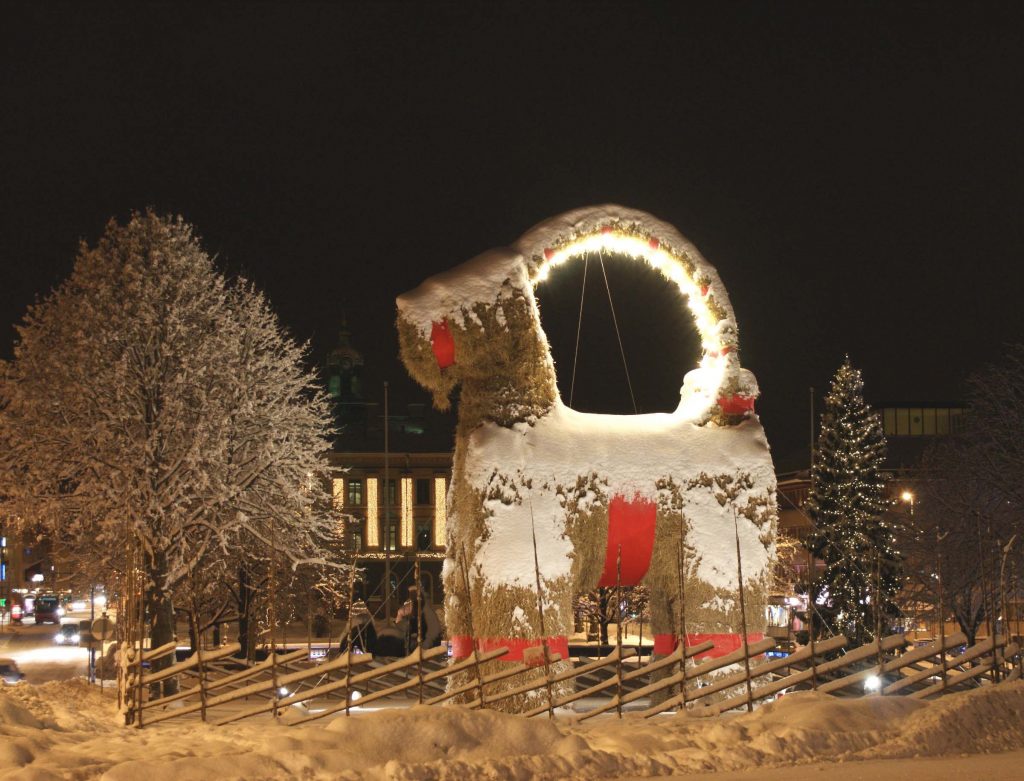 The Netherlands
In the Netherlands, Christmas is celebrated on the 24th and 25th like many places around the world. However, a big tradition for the Dutch is the arrival of Sinterklaas, (Saint Nick), on his steamboat from Spain. The day before his birthday, on December 5, Sinterklaas comes to the Netherlands, and visits homes of every child and leaves them gifts and treats. The children will leave their shoe out for Sinterklaas, with a carrot in it as a treat for the horse that pulls Sinterklaas through the towns, and in return Sinterklaas with fill their shoe with goodies. This time of year is exciting and very festive for everyone in the Netherlands. Time is spent with family, Sinterklaas songs are sung, and traditional food is enjoyed. The celebration of Sinterklaas is a time of year everyone looks forward to, great times are had, and many memories are made across the Netherlands.
Japan
Across the globe in Japan, it is a tradition to eat fried chicken at Christmastime! Many Japanese families enjoy the famous KFC, for their Christmas dinner. In 1974, KFC launched its Kentucky for Christmas campaign, and with substantial advertising it caught on to become a phenomenon across the country. Every year during the holiday season, the famous Colonel Sanders, the man on the bucket, dresses up like Santa Claus, welcoming people across Japan to enjoy fried chicken for their holiday meal. Best of all, customers can pre-order their bucket of chicken, and pick up at a designated time at the KFC restaurant. The tradition of sharing the KFC bucket, fits well into the Japanese dining culture, making Kentucky for Christmas a taste and tradition that the Japanese look for each Christmas!
El Salvador
Christmas is the biggest holiday in El Salvador, and it's all about tradition! A big piece of the Christmas celebrations is fireworks, and they are set off many times during the month of December. Did you know El Salvador has almost no restrictions with setting of fireworks? However, the traditional firework show happens on Christmas Eve, right before midnight. People all over set up many different kinds of fireworks, and there is chaos of fireworks and streets filled with smoke. The setting off of fireworks is a Christmas tradition enjoyed by people of all ages in El Salvador.
Canada
Of course, we must talk about the traditions here in Canada since Florissa is a proudly Canadian! Christmas is celebrated very similarly across the Canada, with lights, presents, and Christmas trees! Most provinces experience very cold weather during the Christmas holidays, unless you live on the west coast, where the weather is milder. With snowfalls across the country, you can find many families building snowmen, and decorating them with their favourite scarves and toques. Often accompanied by building snowmen is tobogganing, and of course a friendly snowball fight! You can find a Christmas parade or light show in every province, where many enjoy festive music, holiday treats, and joyful crowds. On Christmas day, December 25th, gifts are often exchanged, families and friends get together, and a special meal is had most commonly with turkey and all the fixings! The holiday season in Canada is a time filled with family, friends, good times, and delicious food making it the most popular holiday in Canada!
Florissa
Here at Florissa we have our own holiday traditions! We love to decorate, and enjoy the holiday music, but most of all we like to watch our Christmas Amaryllis grow, especially our collection of Santa's Little Helpers! You may have heard of Dasher, Dancer, Prancer, Vixen, Comet, Cupid, Donner, Blitzen, and of course Rudolph! Well, we've created a line of Amaryllis that we feel complement each one of Santa Claus' reindeer perfectly! Amaryllis make wonderful living gifts for a teacher, coworker, caregiver, neighbour, party hostess, family, friend, or even for yourself! Best of all, you can watch the stem grow taller and taller each day, and it won't be long until you see a bud appear! Each one of Santa's Helpers will produce between 4 dazzling trumpet shaped flowers. Just look for Santa's hat on Amaryllis packaging at your local garden centre and you'll know you've found a little help!
As you are preparing to celebrate this winter, join us in our Florissa Christmas tradition, and plant one for yourself this holiday season, and enjoy gorgeous blooms!