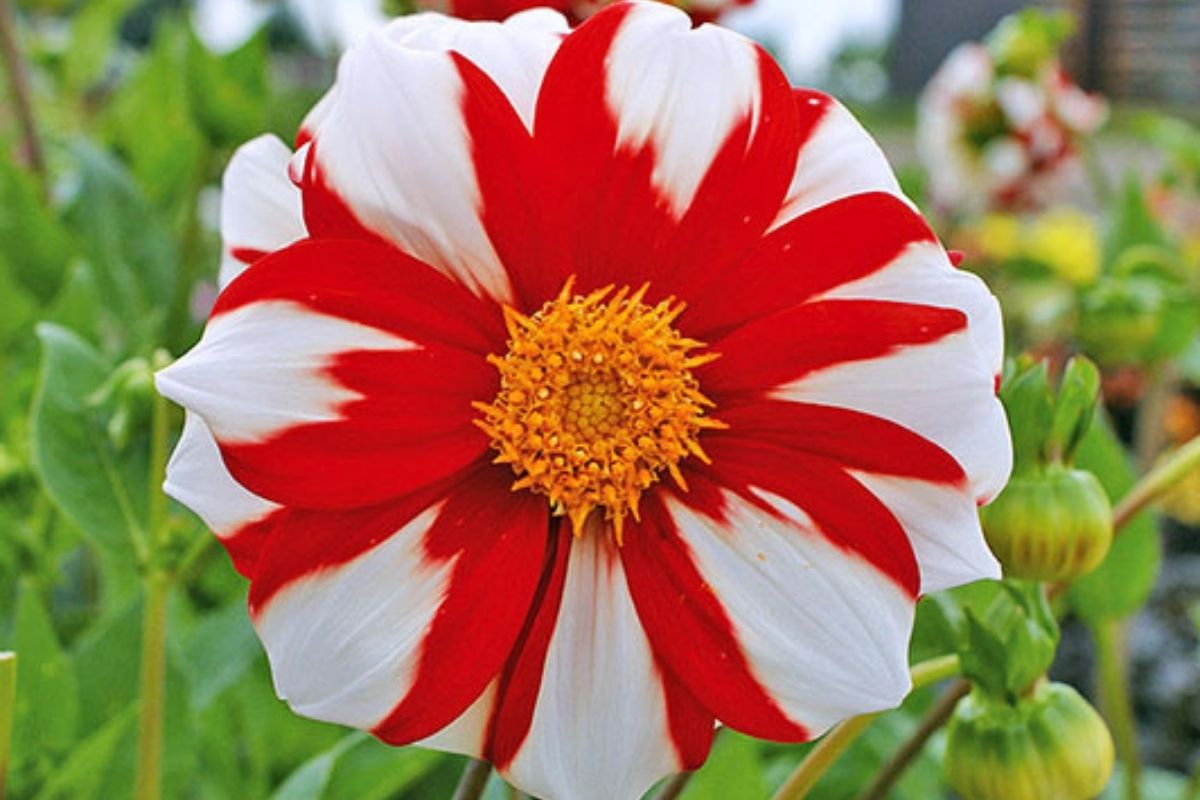 Canadian Celebration: An Unforgettable Flower Show
Celebrate Canada's 150th Birthday this summer by growing an unforgettable flower show.  Florissa's Canadian Celebration (Fire and Ice) Dahlia promises continuous flowers July through October. It's a gorgeous and vibrant semi-double dahlia with true red and white petals surrounding a striking golden yellow centre that lends a friendly daisy-like appearance. Simply fun and eye-catching, this dahlia is ready to bring on the colour and patriotic spirit wherever it is grown. Whether your garden is large or small, this dahlia is ideal for borders, beds, and containers on balconies and patios. Easy to grow in well-draining soil and full sun, Canadian Celebration Dahlia reaches 40 cm (16") in height. Flowers are 8-10 cm (3-4") across, and the more you cut them for bouquets the more they'll bloom.
Pair Canadian Celebration with any one or all three True North Collections and you'll have planted a garden fireworks display. Select from these sparkling combinations of red and white gladiolus, dahlias and lilies.
You'll enjoy masses of blooms all summer long.
True North Lilies
Blooms Early Summer
Height: 90 cm (36")
True North Gladiolus
Blooms Mid-Summer
Height: 100 cm (40")
True North Dahlias
Blooms Mid-Summer to Fall
Height: 100 cm (40")
Ask for Canadian Celebration Dahlia and True North Collections at your local garden centre in early March or contact Florissa for the nearest retailer here.