2016 Perennial Plant of the Year™: Anemone 'Honorine Jobert'
Anemone 'Honorine Jobert' has been decorating cottage gardens …
and borders since 1858, and continues to be the most sought after and widely popular white anemone. Treasured as a garden classic, that's just one reason why the Perennial Plant Association selected it as their plant of the year.
Commonly known as Windflowers, Japanese Anemones are easy low maintenance, tough and beautiful woody based perennials that offer years of enjoyment. They are seldom bothered by insects or disease, the deer and rabbits seem to leave them alone.
Honorine Jobert grows best in partial shade, thriving in rich and moist, but well-draining soils. Attractive dark green foliage keeps up its good looks all summer, making for a great companion to pair with hostas, ferns, and tall grasses. Anemones are perennials that naturalize with time, and Honorine Jobert will beautifully ramble through a woodland garden or along a fence for years. Blooming from August through September, silvery flower buds reveal satiny white blossoms above long thin stems. The flowers have pale green centers circled by a crowning ring of bright yellow stamens.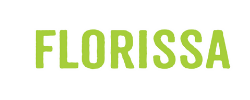 In late summer when the garden begins to slow down, Honorine Jobert lights up shady corners and presents an airy and flowing appearance. The dazzling white flowers accent the gorgeous colours of fall – gold, orange and red shades. For honeybees and butterflies, Honorine Jobert provides a late season source of pollen.
Japanese Anemones are best planted in the early spring when warm days with cool nights offer great growing conditions. That's right now! It's an ideal time for planting perennials, so get growing! You can find Anemone Honorine Jobert as a bareroot selection at your favorite local garden center.