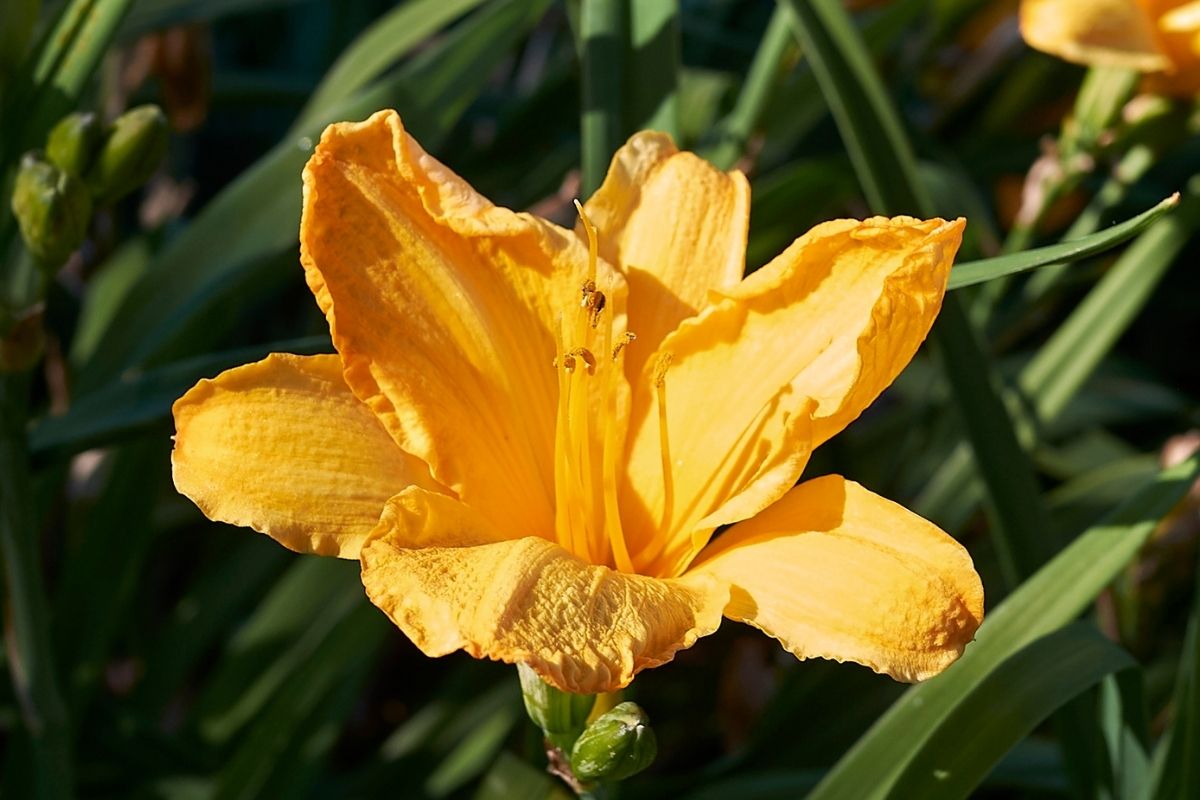 Summer Sunshine – Yellow Inspiration
Yellow is a great colour that radiates summer, sunshine and happiness!
It's a strong hue that compliments everything from white and purple flowers to neutral hostas and grasses. Tell me, have you ever seen a yellow flower and not thought of summer and sunshine?
Fill your garden full of yellow with some of my favourite summer flowering suggestions:
'Stella D'Oro' Hemerocallis
Day lily, this patio companion is ideal for edging and very versatile as it is great for sun, partial sun and shade. Bonus: it reblooms!
'Nova Lux' Jumbo Gladiolus
Great for mixed borders and cut flowers, these gladiolus are huge bulbs that bloom in glorious yellow. Plant in full sun to maximize their potential!
'Kelvin Floodlight' Dinnerplate Dahlia
This lush plant that produces masses of 10″ blooms is great for containers and mixed borders. What a show stopper!
'Yellow King Humbert' Green Leaf Canna
These yellow beauties are deer resistant and also great for your sunshine filled spots. The long-lasting blooms are great for containers and mixed borders.
Non-Stop Yellow Begonia
These unique garden begonias will bloom from June until frost and love part shade areas. A classic beauty to add that pop of colour to your garden.
Fragrans Childanthus
Summer daffodil with fragrant blooms. A great garden accent that is deer resistant.
'Florex Gold' Zantedeschia
This beautiful Calla Lily produces long lasting looms and is great for containers, mixed borders and cut flowers.
Climbing Royal Gold Rose
Roses are always an excellent, fragrant addition to your garden. This beautiful yellow climbing rose has a strong fruity scent.
'Golden Splendour' Trumpet Lily
Huge fragrant blooms in August, this long conical lily is sure to be a bright source of sunshine for your garden. Plant in partial or full sun.